Unfortunately we have had to postpone the 5th Grade Music Performance originally scheduled for November 10th. We will be in contact with 5th grade families as soon as we have determined a new date and time. Thank you for your patience and understanding.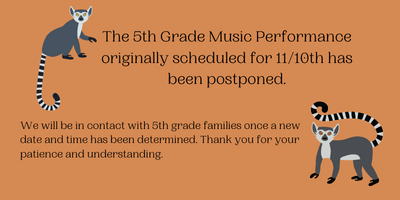 Mark your calendar for our 5th Grade Music Performance on 11/10th!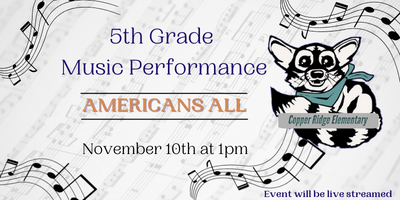 Help us meet our 2000 can goal! Donations support Vail resources. The class that brings in the most donations wins a hot cocoa party!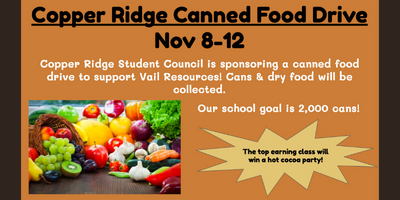 Don't forget to drop off your ballot today!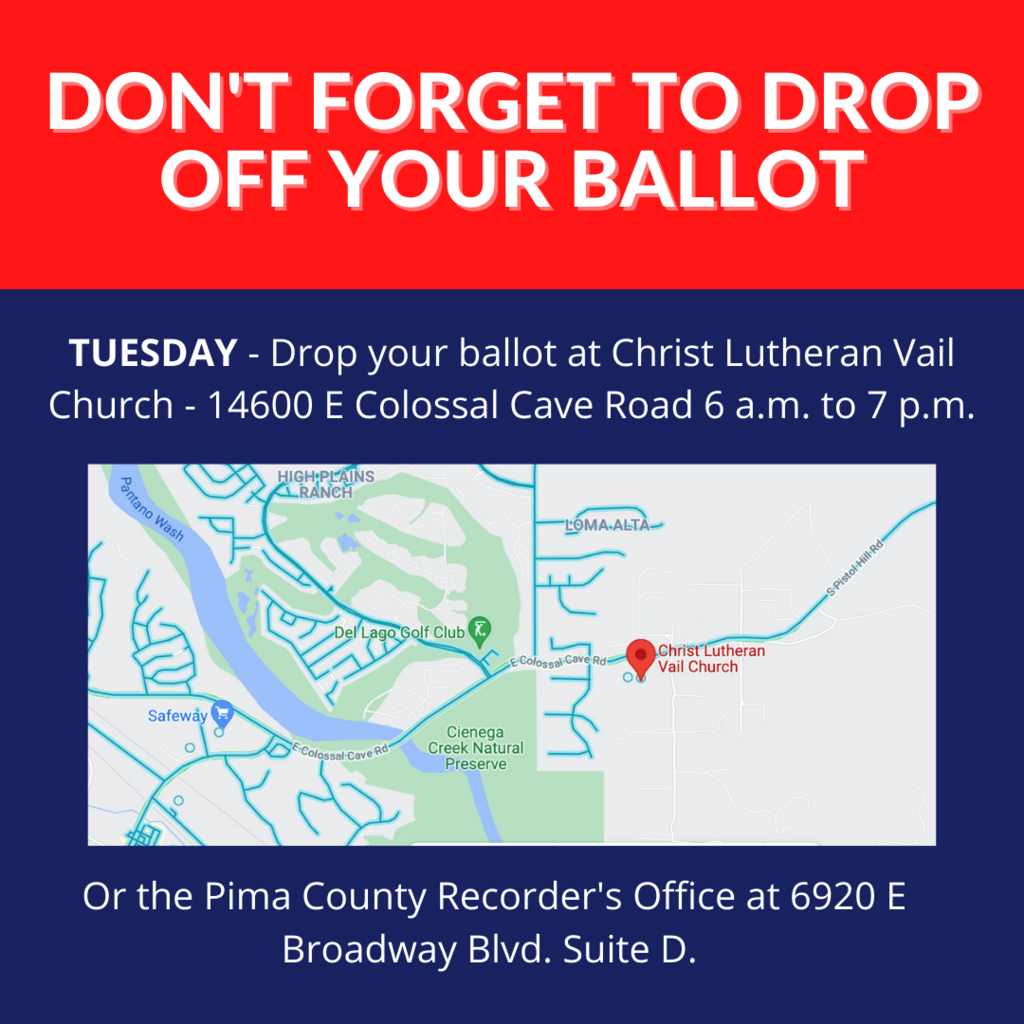 November 3rd is a full day of school. It is NOT a half day. The most up to date school calendar is available on our website.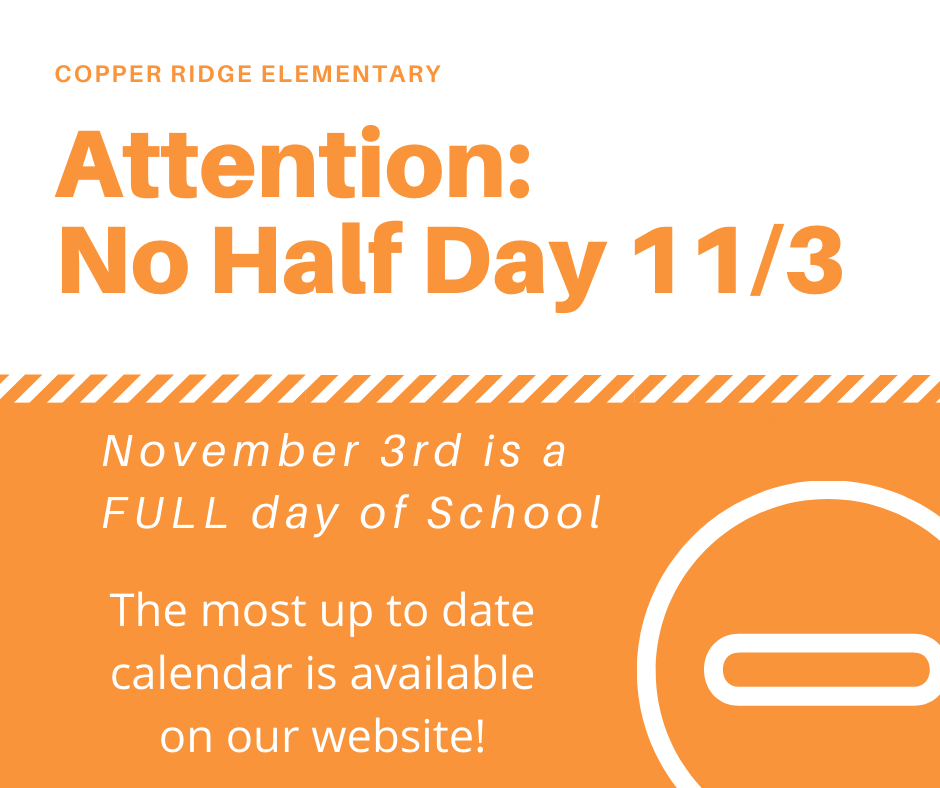 Don't forget tomorrow is the last day to mail in your ballot.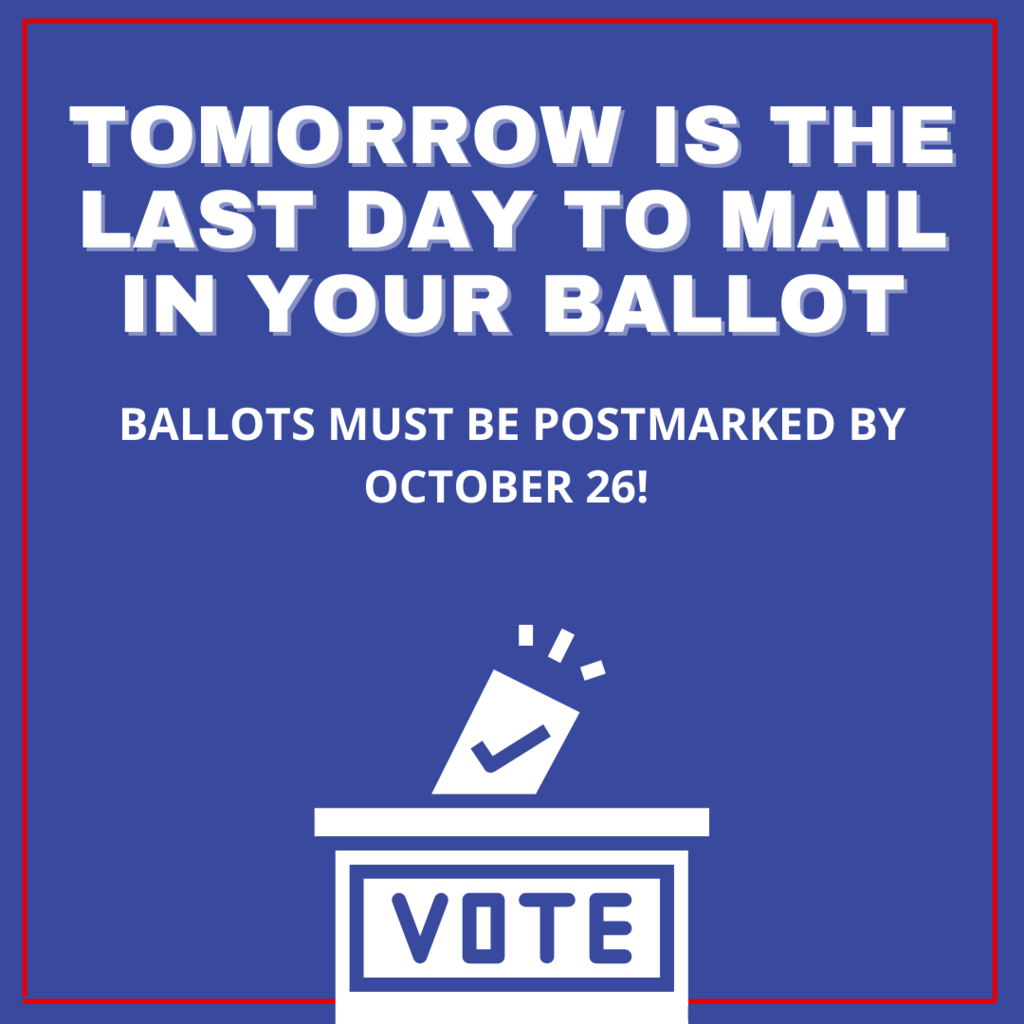 Class Pictures and retakes will be taken on Thursday, 10/28/21.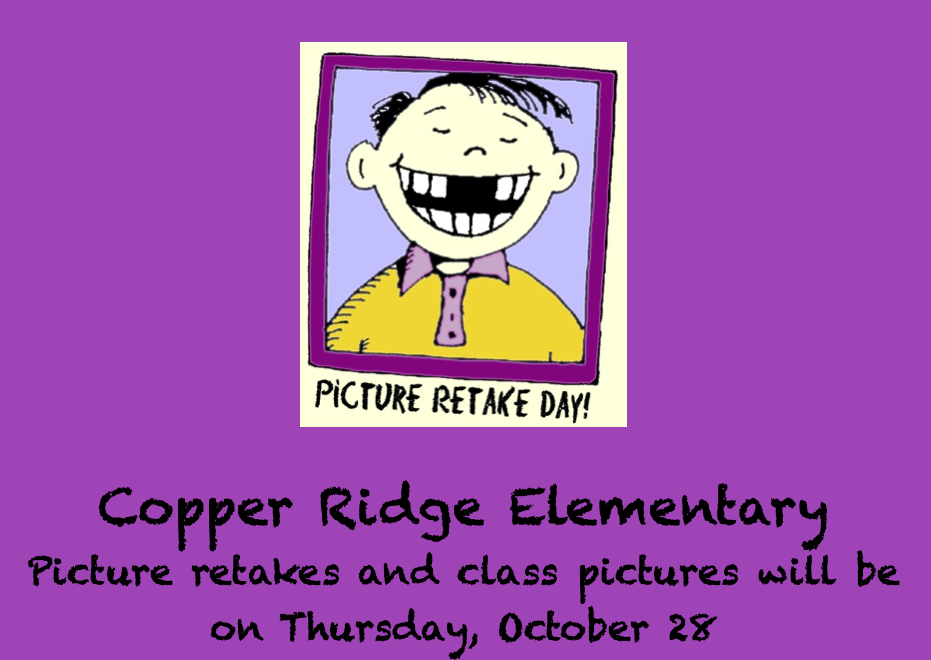 Information on Music Performances for the rest of the school year.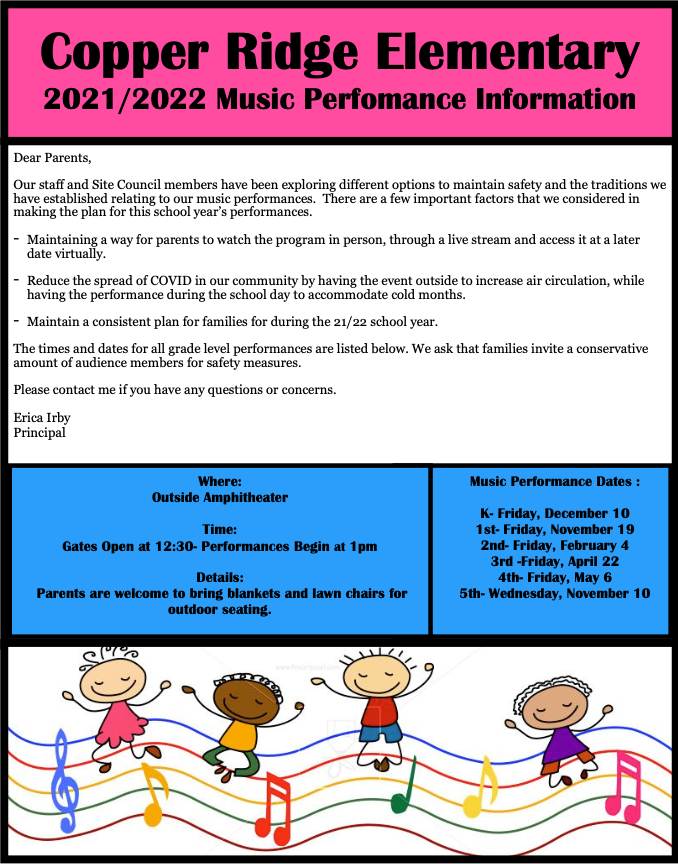 Don't forget to fill out your Federal Impact Aid form if you haven't already. Thank you!

It is Red Ribbon Week! At Copper Ridge, we will celebrate the choice of living a healthy life free of drugs and violence through various events.

You should have received an email from Mrs. Irby regarding this year's Federal Impact Aid Survey. If you did not the email can also be found here:
https://5il.co/10r3p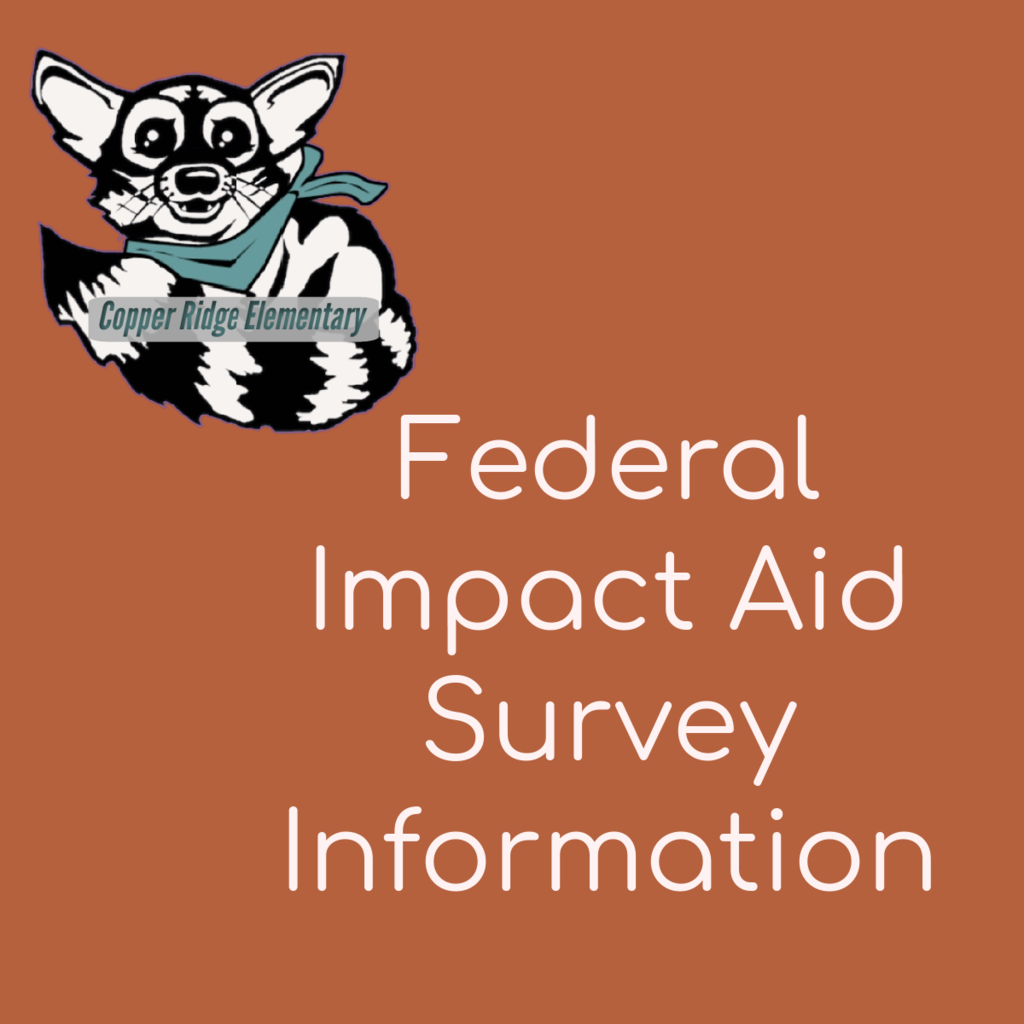 Here is a new tool for parents of students who ride the school bus. This app will let you easily track where your school bus is. Follow these simple directions to download and set up the SpotMyBus app on your phone.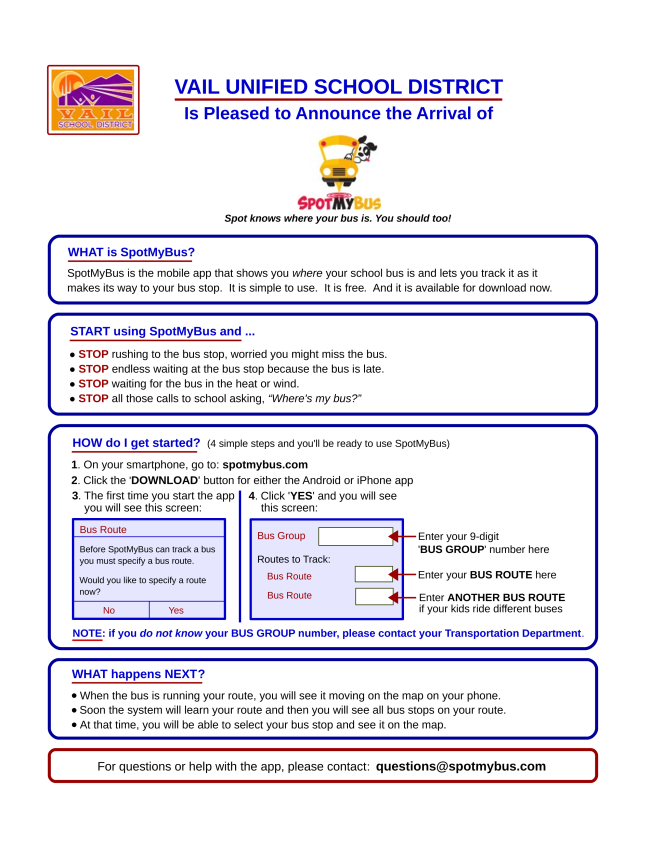 Federal Impact Aid Survey will be released on Wednesday, October 20, 2021. Please log into your parent/guardian PowerSchool account on Wednesday to complete a survey for each of your students.

Vail Pride Day nominations are open! If there's a teacher, staff member or volunteer that you feel has made a difference in your child's education, please take a moment to recognize them! You can nominate them here:
https://vailprideday.org/nominations/
Nominations close on October 25th.

Student Council is selling Pumpkin Grams with a pencil and eraser for $0.50 from October 25-28th. Grams will be sold near the community room from 7:10 am - 7:30 am, also in front of the cafeteria from 11:00 am - 11:40 am. Extras will be sold in the front office.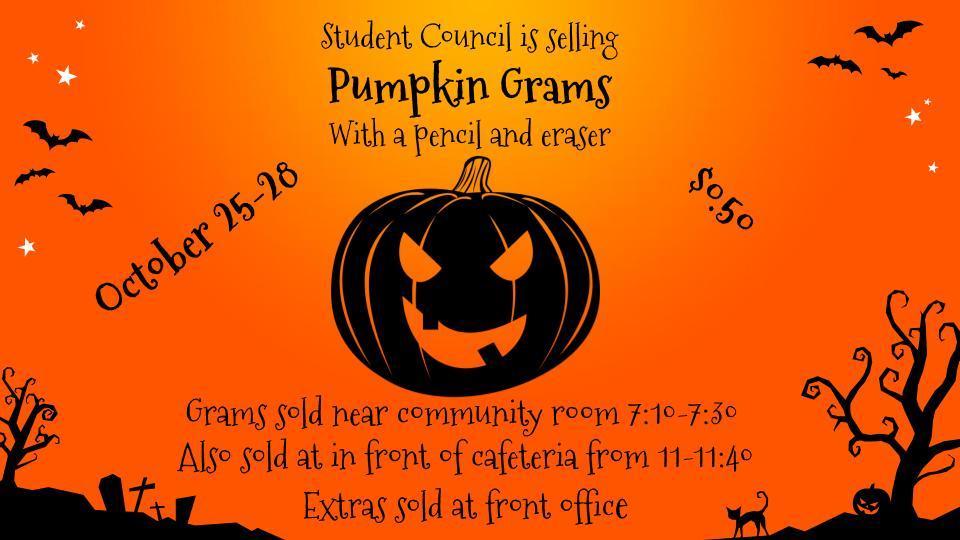 Just a reminder Son Day, Fun Day is right around the corner!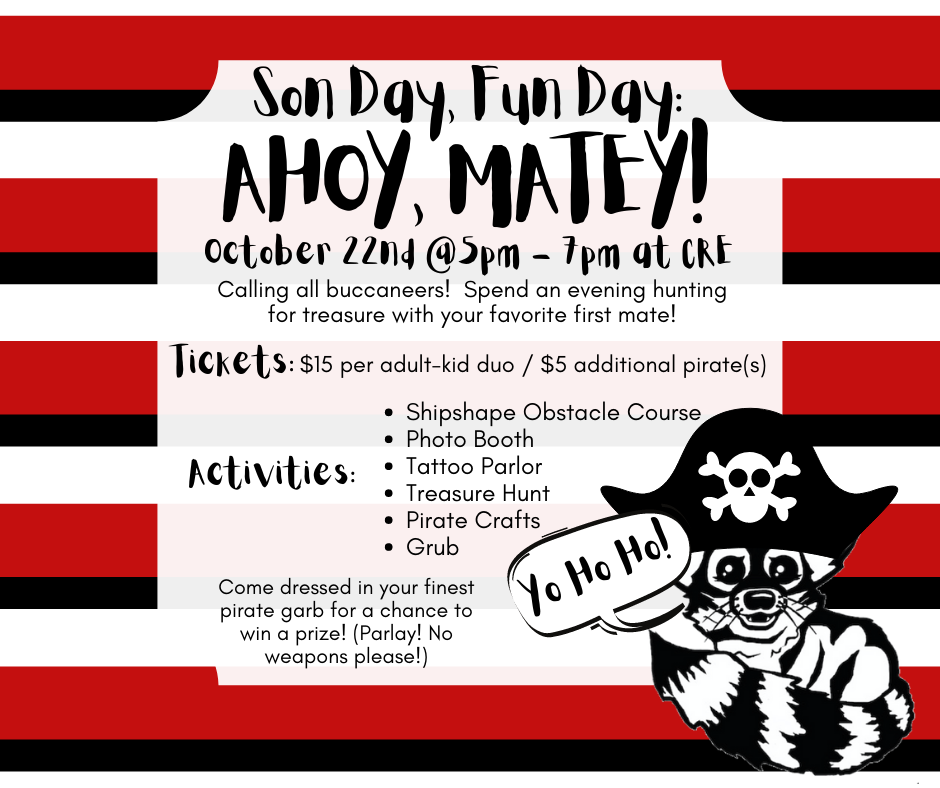 Costume Day is coming! What are you going to dress as?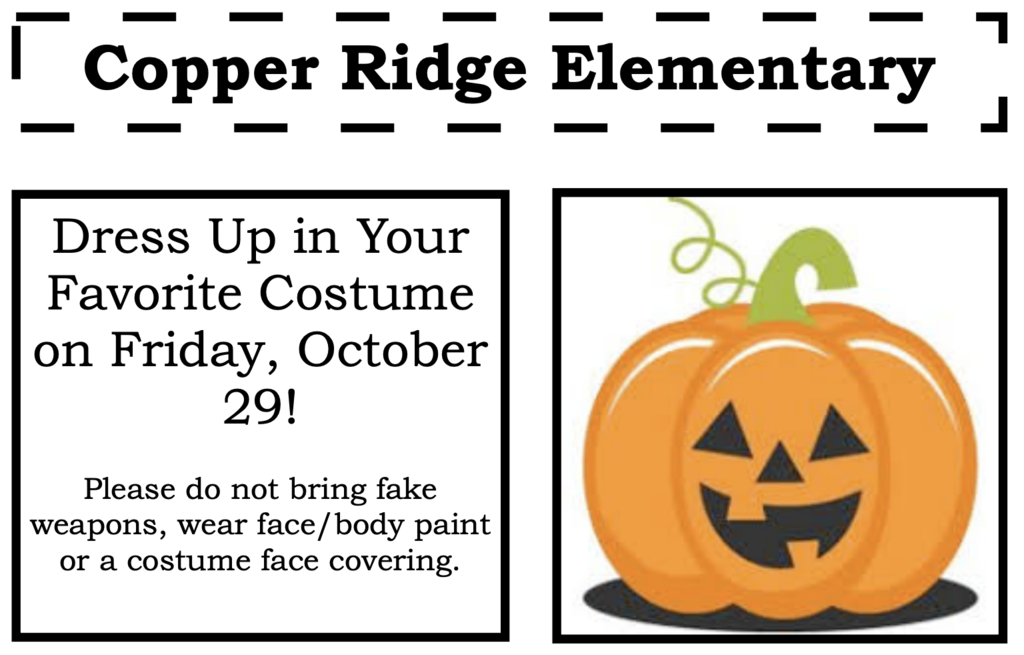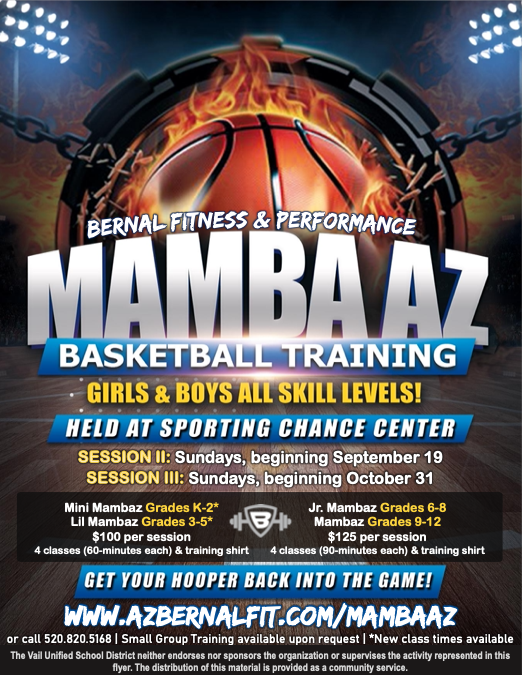 Drama Kids International of Tucson has Fall Camps available. Register at dramakids.com/az1